To save high-resolution JPEGs to your hard drive:
On a PC: right-click the desired image and select Save Target As.
On a Mac: hold down the option key and click the desired image.

Clicking on a thumbnail will open the full resolution image in a new window;
make sure your pop-up blocker is disabled.
Live @ Space Evanston, IL
"I Can Take You To
Heaven Tonight"
Interview
"Chicago Tonight"/WTTW
Acoustic Duo Performance
"Chicago Tonight"/WTTW
In Concert Performance/
WTTW 50th
Anniversary Bash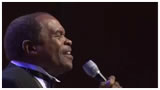 In Concert Performance/
WTTW 50th
Anniversary Bash